Discover the Secrets of the Horse

Go deeper on your horsemanship journey through stories, images and training so you can unlock the most connected relationship of your life.
Reach True Connection with your Horse




Through the True Connection Virtual Courses, the True Connection Live Courses and the H-Factor Home Study System, you can build a relationship with your horse that is based on love, trust and honour. You will receive the keys to connection, understanding, lightness and collection.
True Connection is the basis for Harmony in Motion.

– INGELA LARSSON SMITH
In motion the horse is at his best when he finds a place of internal relaxation. A place without fear.
– INGELA LARSSON SMITH
Wolf's Son – Prologue
TRUE STORY ABOUT A RACEHORSE
In Turkey a famous racehorse called Wolf's Son is about to race. As always the crowd gasps by when they see their favourite. Wolf's Son has caused problems in the gate before, causing delays for the start of the race. He is led in last, hooded, but before the starter can break the horses from the gate, Wolf's Son explodes, knocking his jockey unconscious. The other owners are angry and Wolf's Son gets banned for one month from racing.
Collections

To see the whole album, click on the link. To enlarge the image, click on the magnifying glass.
Horses for Orphans
SOTH
2021-04-27T01:17:33+00:00
About Ingela
SOTH
2021-04-27T01:17:33+00:00
Natural Approach To Horsemanship
SOTH
2021-04-27T01:17:33+00:00
News
LATEST STORIES FROM THE STORY ZONE
SOTH
Thick fog hugged the conifers planted along the club side of the track as Tarik joined Kaan at the white, blistered rail. Wind jackets zipped up, they shivered in the cold. Trying to see which group of horses was theirs, they were surprised... Read More
SOTH
The track was still quiet as Tarik made his way up to the owner's box, frowning at the programme in his hand. His horse was number 7 in the first race of the day. Down below the spectators had begun to gather. Suddenly, the level of sound rose... Read More
Testimonials
FROM AROUND THE WORLD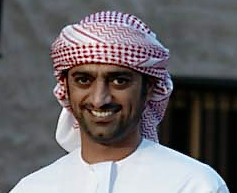 We had a problem with some of our stallions. Ingela is exceptional in her understanding of horses and the natural approach she brings to remedy the problem , creates long lasting solutions. I have since been happy to recommend her to other owners of problem horses. I am impressed with her dedication, care, skill and communication with horses.