Virtual Courses

Elevate the relationship between you and your horse with the True Connection Virtual Courses from the comfort of your own home. Through the True Connection theory and practical courses you will learn the fundamental principles that make the True Connection Program unique and different from any other natural horsemanship program. If you are a horse owner that is ready to help his horse release any remaining fear and self-protection and you want to establish relaxation, healthy bio-mechanics and a true heart connection, check out the available courses here: Virtual True Connection Courses
CHOOSE YOUR COURSE OPTIONS
Get Started with True Connection
True Connection Foundation Theory Course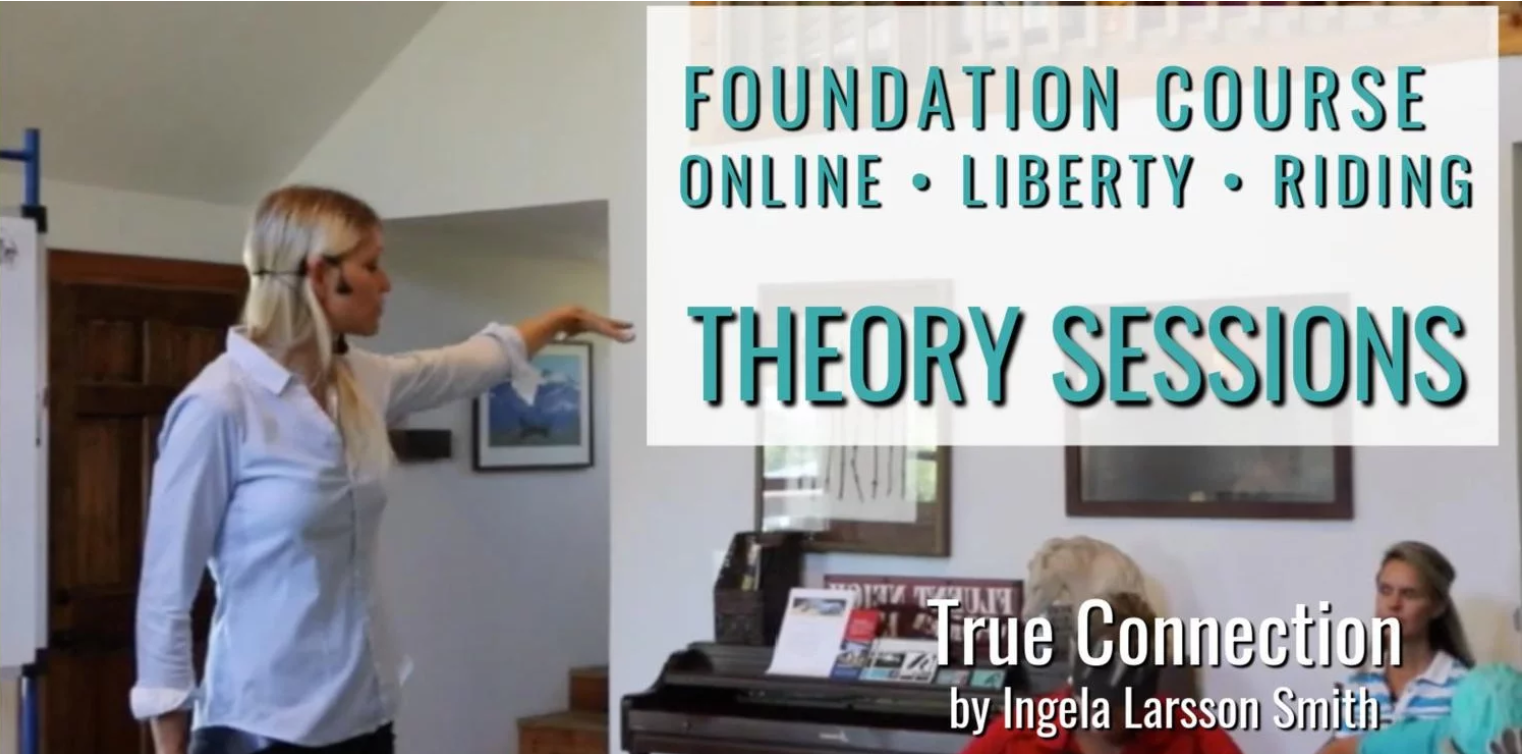 The horse is a family animal who communicates with thought, energy and body language. He loves to connect and is looking for the herd feeling! If you are the one who knows how to provide love, peace and joy for him, he will become completely secure in your presence – feeling safe, protected and provided for. In this 7 hour theory course you will discover and learn how to apply the Principles of True Connection. This course is taught from a Christian perspective. Read More

Creating the Fearless Horse: Online & Liberty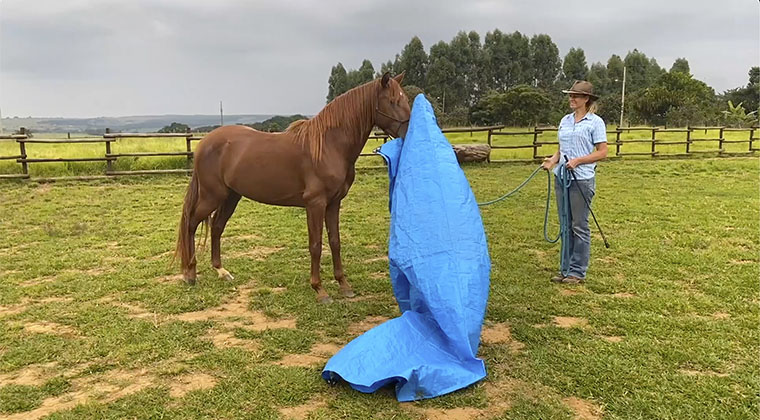 Discover how to integrate True Connection in every task you do with your horse. From approaching to haltering, to step by step Gentling -online and at liberty – to help your horse overcome anxiety, fear, self-preservation and the need for self-protection. Start with relaxation, continue with relaxation and end with relaxation every step of the way so your horse can be mentally, emotionally and physically balanced: The secret to Healthy Bio-Mechanics and a Safe, Rewarding Relationship, built on Love, Peace & Joy.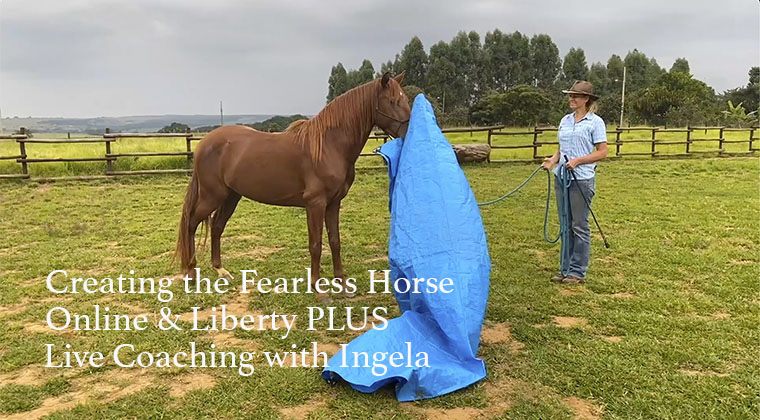 Creating the Fearless Horse Course: Online & Liberty PLUS Live Coaching with Ingela
This course bundle contains the Creating the Fearless Horse Course: Online & Liberty with 3 months of bi-weekly live coaching with Ingela. The live meetups are on Zoom and you can get your questions answered and learn from the other students questions. You also receive access to a private Facebook group where you can log your journey with your horse and connect to other True Connection students.
ADVANCE WITH TRUE CONNECTION
Available for existing TRUE CONNECTION students,  the TRUE CONNECTION Fearless Horse Fundamental Riding Tasks, TRUE CONNECTION Fearless Horse Advanced Skills and the TRUE CONNECTION Practice Sessions will build on the Foundation Theory Course & The Fearless Horse Course Online/Liberty. Continue your journey and fine tune your TRUE CONNECTION knowledge and skills.
Create the Fearless Horse: Fundamental Riding Tasks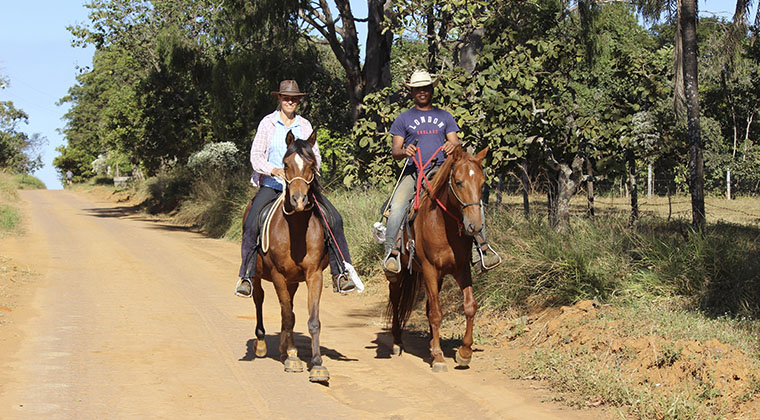 Many riding problems result from often overlook, accumulative brace. In this course, you will examine every riding task – from accepting the pad and saddle to mounting and step-by-step gentling. Bareback and under saddle! Learn how to prepare your horse for bitless riding while being light in the halter, freely flowing forward. Reviewing every task while addressing any tension, whether mentally, emotionally or physically, will result in a confident, safe and joyful riding experience for horse and rider.
Creating the Fearless Horse: Advanced Skills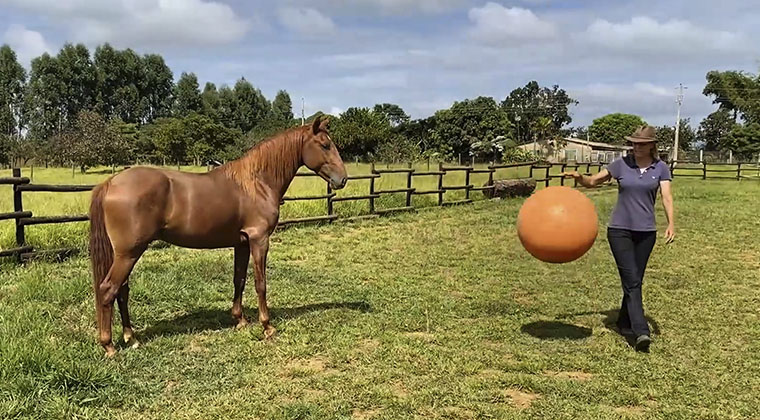 With having a thorough understanding of True Connection and TC Gentling Principles, you and your horse are ready to finish the year by refining & elevating your communication and skill level. This course will show online, liberty and riding tasks. As with all Fearless Horses Courses, we show you how to solve existing problems and elevate your relationship with horse-friendly training. This course really is designed to resolved any remaining self protection and self preservation in your horse to truly help your horse to become fearfree, relying on you, as the LEAD, to make benevolent decisions for your herd of 2. 
Available to existing True Connection Students
Creating the Fearless Horse Course – Liberty and Bareback & Bridleless
Creating the Fearless Horse: Gentling Principles in Practice – The Transformation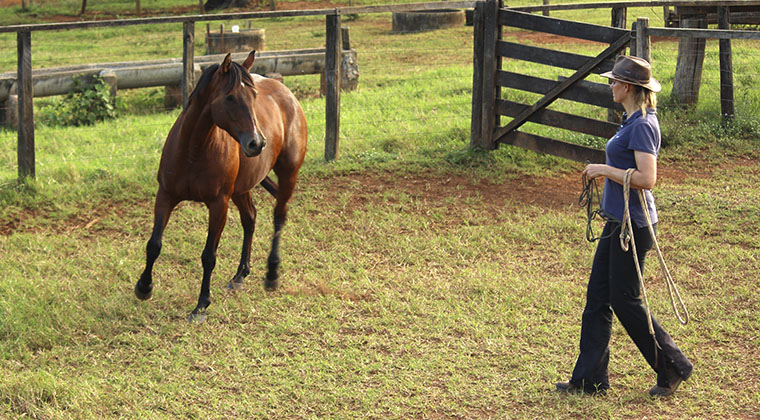 Follow along the journey how Ingela is helping the LEAD Mare Maravilla, from being an abused and traumatized horse to becoming a trusting and happy partner. 70 hours of uncut footage will allow you to delve into the challenges as well as the victories as Ingela is racing against the set time limit to make a difference for this horse! This is Reality TV for Horse Lovers, nothing is left out… If you own a traumatized horse or you are interesting in Colt Starting, this course is for YOU!
Available to existing True Connection Students