About Secrets of the Horse

Our purpose at 'Secrets of the Horse UK Ltd.' is to inspire, educate and deepen the relationship between horses and those who love them.
You will gain the keys for true connection with your horse, and a deep understanding of the theory and practical application behind communicating with your horse as a lead through our True Connection Virtual Courses, True Connection Live Courses and Practical Series of Books and DVDs: The H-Factor System (Horse-Factor System).
For our True Connection Virtual Courses, we have partnered with Cavago and are offering all of Ingela's Virtual Courses on the Cavago Virtual Learning Platform.
To learn more about Ingela's Virtual Courses, go to the Virtual Course page.
To purchase one of Ingela's Virtual Courses, go to: Cavago Virtual Courses
The True Connection Live Courses are currently offered in several nations and will inspire and launch you into the next level.
This is also a place for horse stories. We believe that only when someone can see and hear something outside their normal everyday life experience, can they make the leap to an extraordinary new paradigm with their horse. This is the power of storytelling. Through inspiring stories of Ingela Larsson Smith's dramatic encounters with horses from every background around the world, you will be drawn to search deeper until you lay hold of the secrets of the horse for yourself, and unlock the relationship you have dreamed of.
The horse is a family animal that wants to be in relationship with you.
– INGELA LARSSON SMITH
About Ingela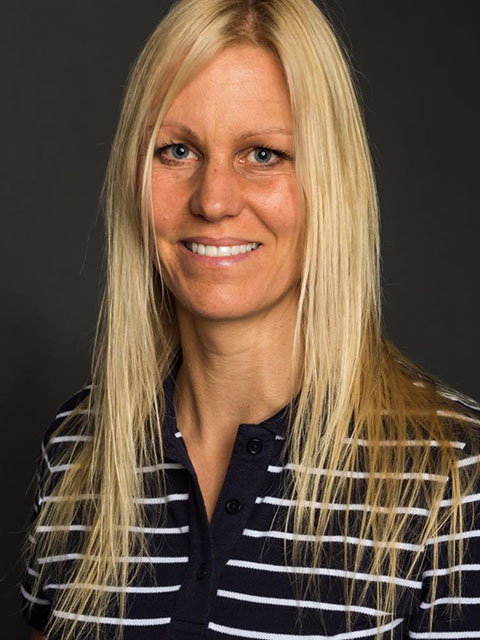 TEXT TO MAKE SPACE
As a professional natural horsewoman, Ingela Larsson Smith has demonstrated her abilities in the Royal Mews for her Majesty the Queen of England, been summoned by Sheiks to tame their most challenging Champion Arabians, and consulted, taught and shared her expertise worldwide.
Her incredible gift for horsemanship has been honed by professional training under renowned natural horsemanship masters. But it is her spiritual relationship with her Creator that gave Ingela insight into the depth of connection that is possible with horses through the healing of the heart and transformation of the mind. This led her to create the H-Factor System and True Connection.
Her students are wide and varied: from England to Brazil, from millionaires to orphans. Ingela's teachings impart not only understanding, but passion and compassion.
Our Values


Leadership based on love, honour and trust.
LIKE A RIVER
The energy we use to communicate with our horses feels like love that flows like a river out of you to your horse.
BEING SAFE
Growing in mutual trust is essential for the horse and rider to be safe and have a beautiful partnership.
CLEAR BOUNDARIES
We need to honour ourselves and our horse by having clear boundaries, so we can dance together.
BE THE LEAD
Communicate with your horse as the lead, not dominant or passive. This way all type of horses will follow you.
LANGUAGE OF THE HORSE
Horses use four phases of communication – thought, energy, body cue and touch. The goal of the lead horse is to be heard.
TRUE CONNECTION
Through the healing of our heart, we are able to truly connect with our horse and become a unity in harmony.
Our Approach

We use a natural approach to communicate with horses, meaning we communicate with them in the same way as horses communicate with each other. The Secrets of the Horse Natural Approach is based on the communication of the lead mare in the herd. This approach honors the horse and centers on building trust without dominance, using a language he understands. With this approach you can create a connection so strong that the horse will respond to even just a thought.
Individuals or Family?
Horses and humans are fundamentally different. Humans are individuals by design, and will therefore often treat the horse as an individual too. Horses on the other hand are herd animals and deeply desire to connect with other herd members. The connections a horse forms within his herd are vital for his wellbeing and survival, because they provide him with love, peace (safety) and joy. When humans approach horses as individuals, they unknowingly take away the fulfillment of these important needs, which prevents the horse from performing in accordance with his potential. It is therefore important that we invite the horse to form a herd with us so we can become our horses' provider of love, peace and joy.
Healing of the Heart
In order to invite the horse into a family connection with us, we as humans first need to make sure that we are able to connect with the horse ourselves! Anything that prevents you from being your authentic self, e.g. hurt from the past or fear, will prevent you from truly connecting with your horse. The healing of your heart can break through these barriers to connection. Through this healing you will be able to make a heart to heart connection with your horse, where love, peace and joy can freely flow from you to the horse. No horse will be able to resist these gifts you offer and every horse will gladly connect with you!
Everything becomes Possible
As we connect with the horse and provide him with all he needs, the horse will enter a soft and relaxed state of mind, which will help him to find relaxation in motion. This will increase his performance enormously and allows him to reach his full potential as a strong and happy athlete. By understanding the horses' nature and seeing the world from his point of view, we meet the horse where he is at and are able to take him to where he has never been before.
Nothing is impossible in communication with your horse.
– INGELA LARSSON SMITH